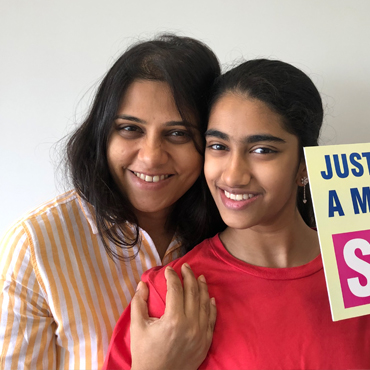 I had metal braces and wire treatment which lasted about 1 year, 4 months. At first the braces hurt, but then I got used to it and it straightened my very crooked teeth fast.

Thank you Dr Simone Currim for making my experience fun and pleasent.
Aadhya Shah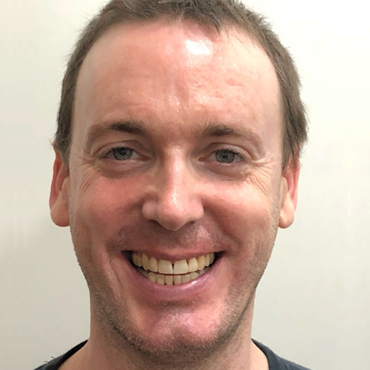 I've had the pleasure of being a patient of Dr. Currim for both traditional braces and more recently, with Invisalign. Dr. Currim has always gone out of her way to accommodate and explain everything in detail, without patronising or confusing me with technical jargon. I've always felt save, and traveling all the way from New Zealand has been worth it, not only financially, but also on personal and professional level. I would highly recommend anyone with any interest in orthodontic work to make the first step of consulting Dr. Currim, as you'll never regret it. I feel so much more confident now, and I have Dr. Currim and her wonderful staff to thank.
Jeremy Reagan
New Zealand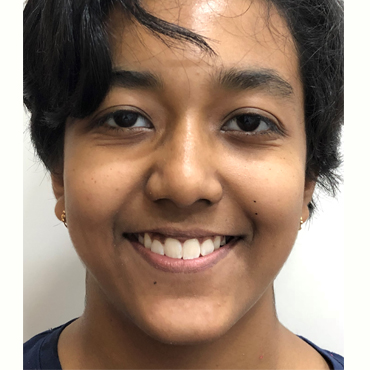 Dr Simone is a very caring orthodontist who excels in her profession giving excellent consultation explaining what she is doing every step of the way. She is very professional, caring, approachable and has wonderful communication skills.

Being an eye surgeon myself, I am aware that to get maximum satisfactory outcome one requires perfect skill and experience backed with sound knowledge and Dr Simone definitely has all these qualities which resulted in the perfect orthodontic treatment for my daughter.
Dr C Swarup
M.S, FICO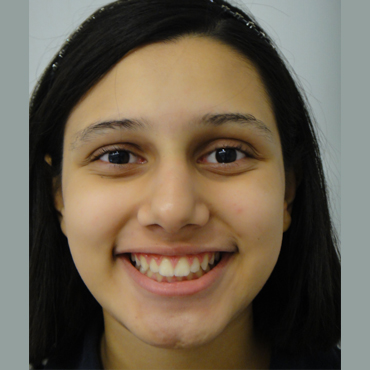 My thumb sucking habit left me with my upper teeth slightly protruded. I was always told I would need braces so when the time came I was introduced to Dr. Simone. Initially she explained the entire procedure putting me at ease. Little did I realise what I would have to go through the pain was excruciating but Dr Simone was was always there to guide and comfort me. Her hand is very light you rarely realise when she is working on your teeth. She is understanding and answers all your queries patiently. I must say that whenever I felt uncomfortable, I never felt shy to ask Dr. Simone as she would always work out something for me. Now I've been wearing retainers and get them tightened monthly. Everything is going smoothly and whatever new change is made, I adjust to it with Dr.'s help. Dr. Simone fixed both of them so well that I never had any speech problems which was very beneficial. It is a pleasure to have your teeth in Dr. Smone Currim's magical hands which make everything perfect. Thank-you!!!
Azmeen Aga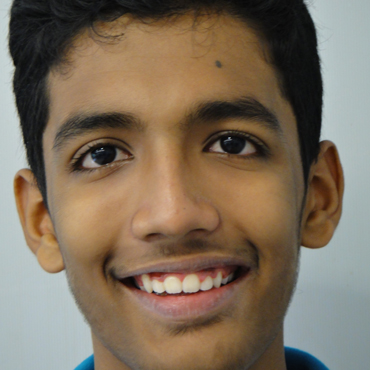 Life's such a beautiful thing and there is so much to smile about; but what one needs is the confidence to smile out big and large, from ear to ear. And that's what Dr. Simone Currim gave me. Her forte and skill, helped me in getting my teeth organized and hence attaining the faultless smile. I am deeply indebted to her, for her quintessential work and would refer her for any orthodontic issues point-blank.
Aaron Rodrigues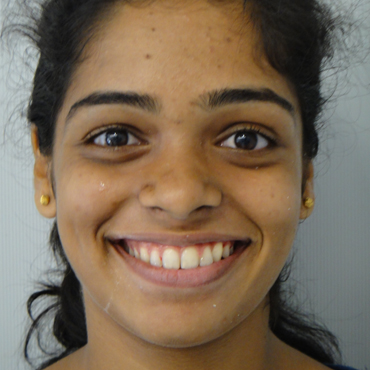 I am very greatful to Dr. Simone for all the work she has done on my teeth. She is patient friendly and sees to it that all our suggestions are taken into consideration. She is very punctual, precise and is devoted to her work. She is quite a jovial person and attends to your needs in crisis.

Thank you doctor for all your help and support.
Anusha Sequeira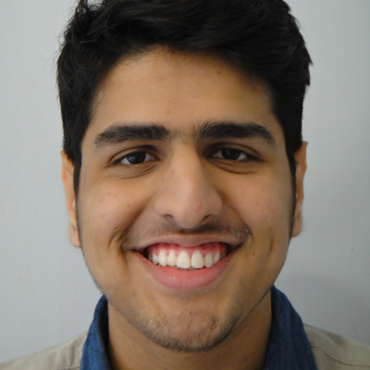 Caring, Punctual, Professional, VERY particular about cleanliness, Friendly, Dr. Simone Currim is a combination of all. You can never have complaints on how she treats her patients.

Even after having a lot of complications in my orthodontic treatment, Dr. Simone made it a point to make it as painless and easy as possible without any extractions. It took a year and a half though, but I must say it was worth the wait!

Thank you so much Doctor.
Faiz Hira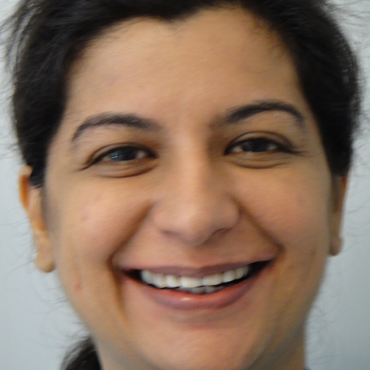 I have always felt that I could never smile properly because I had never been happy with my teeth. After being referred to Dr. Simone Currim, I had an initial assessment, and she discussed my treatment options.

Soon after this I had my braces fitted!

Even though I live abroad (between UK And Dubai), Dr. Simone was able to fit my treatment around my visits. Slowly I began to see the changes and after the treatment finished I was really happy with the results.

I am now able to smile with confidence, something, which I don't think I have done, for a long time!!
Dimple Thakkar
I have been under a braces treatment with Doctor Simone for a while now and it has been an amazing experience. Every time I have had an appointment it has been very pleasant. She has a very gentle hand while doing all the procedures which makes the painful parts painless. She is also a very cheerful person to be around. She is very particular about cleanliness which I think benefits the treatment in more ways than one. I have loved the whole procedure and it has been a very fun and pleasant experience.

Thank you Dr. Simone!
Veda Rodewald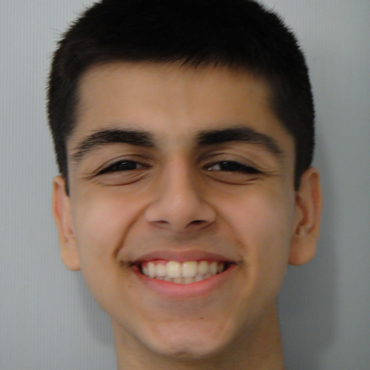 I have had a wonderful experience with Dr. Simone Currim, a dear family friend and my orthodontist. The orthodontic treatment I have had, through all the procedures like the braces, everything went very smoothly and it was not what I expected it to be, (which was much worse)!!!

The major Advantage was the great care that she took in shaping and forming my teeth and that they are, the way they are, all thanks to Dr. Simone Currim.

Thank you for all the care you have taken.

I recommend that you come to Dr. Simone for any orthodontic treatment you need, she is by far the most caring, sweet and helpful person you can go to.
Faiz Noorani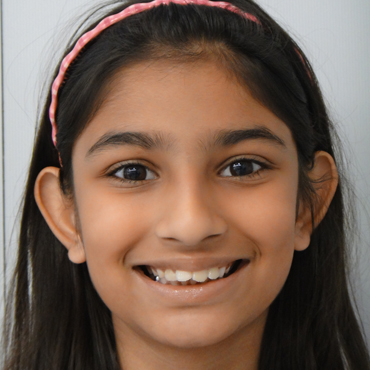 I have been under treatment from Dr. Simone Currim for some time now and I can vouch that she has not only the most gentle hand while carrying out the procedures but is also very genuine in assessment and prescribing the treatment.

She is very approachable, friendly and accomplished.

Thanks Doctor Simone for making it so easy for me.
Cheers
Manya Bhandari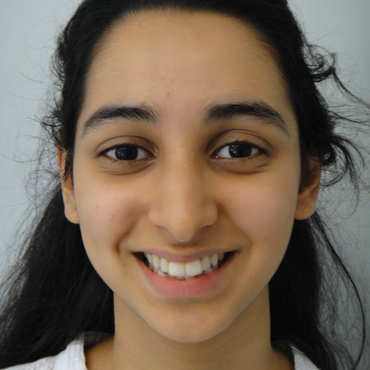 One of our family Doctors suggested to visit Dr. Simone Currim. After meeting Dr. Simone Currim the experience was good. She made the procedure look so simple and easy. I am glad that now l am wearing braces that too without any pain.

Thank you for your help and support !
Zakira Kazi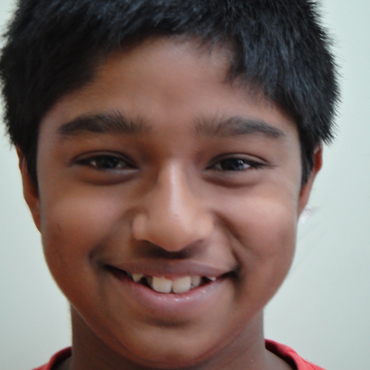 The experience was great and the treatment was delivered from time to time. It was painless and quick. It was nice to get a perfect smile.
Naman Gupta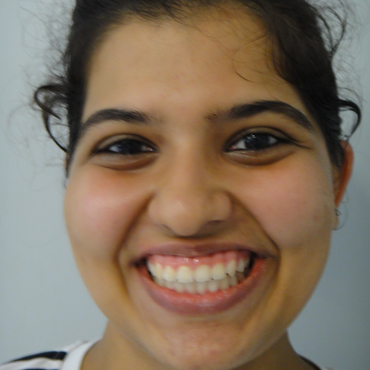 Ever heard of braces coming off in 6 weeks, with perfect alignment achieved? No painkillers required?

Dr. Simone has the gentlest touch, and the ability to predict exactly how each one's teeth will react to the pressure. Instead of dreading dental appointments, I actually began looking forward to meeting her and seeing the progress we had made. I think, instead of treatment (which we tend to look at as a negative), it should be called orthodontic betterment, when done by Dr. Simone.

Thank you so much for giving me the most perfect smile.
Iram Contractor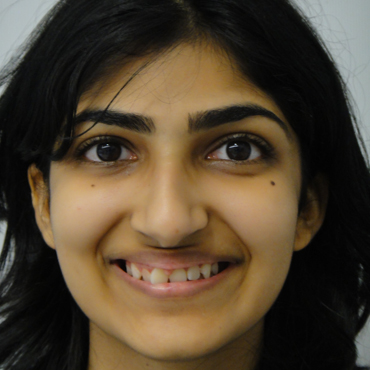 My name is Ridhi Soni.

I have been Dr. Simone's patient for almost a month now. Dr. Simone has been very gentle with my teeth and takes my suggestions into consideration and gives the best recommendations available.
Ridhi Soni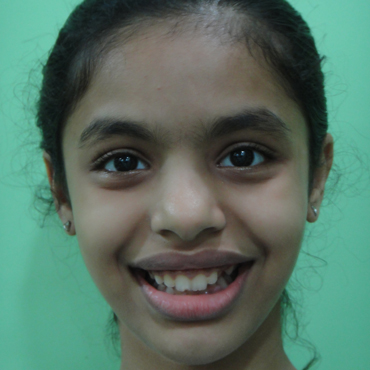 It has been great getting treated from Dr Simone. She has solved all the complicated problems of my teeth. Since I'm only 15, I always ate a lot of crispy junk. She was really cooperative and helped me in all stages of the treatment!

This treatment was slow and steady with a lot of perfection and mainly with very little pain.
Shrutika Sanghvi
I am one of the worst patients one can find. I'm scared of needles, can't swallow tablets, and the sound of the dentist's drill sends me running. I hated going to dentists until I met Dr. Simone. She always manages to put me at ease very quickly while i'm on the dentist's chair. But most importantly she has such a light hand that you barely feel it when she works !

Love Always.....
Afsheen Dattoobhai

Well ... what can I write about the Perfectionist, Dr. Simone Currim ? She has given me a PERFECT and the most BEAUTIFUL SMILE.....

Earlier I had the worst smile in the family, but now it's the best !!!

I had visited a couple of Orthodontists, before meeting Dr. Simone Currrim. I was petrified to the core, because this is what they had to say. One of them suggested that I would have to have 2 of my healthy teeth pulled out and another one said that he would need to fix implants which apparently would cost me an additional Rs. 10000 (altogether Rs 50000, Oh My God!)

And then Dr. Simone Currim came to my rescue. She calmed me down and assured me that it was a very simple and uncomplicated case. She reassured me that my teeth will be perfectly aligned, without any extraction of teeth or fixation of implants.

There is a saying "No Gain without Pain". In my case it was just the opposite ! I completed my treatment in just 3 months without even the slightest of pain.

For the lower arch, Dr. Simone fixed invisible braces for me. Initially I was sceptical whether they would work. But it worked wonders... After all how can anything wrong happen with Dr. Simone Currim. She is simply the Best !!!

After completing my three month treatment I had a perfectly beautiful pageant smile !!!

Dr. Simone Currim does her job impeccably well.... She makes sure that you are satisfied and happy with the treatment. She will go to all the possible extremes to satisfy you.

I can say that I am no more shy, scared nervous or not confident of smiling. "My smile is my CONFIDENCE".

Thanks to DR. SIMONE CURRIM.
Love Always.....
Sana Muslemi

I had an open bite and had an oral surgery done to correct the bite followed by Orthodontic treatment. I was referred to Dr. Simone through my surgeon who made sure I was in safe hands. As I was in India only for a short while she made sure my treatment was covered as much as possible. She also helped me organize an orthodontist in the U.K to finish off my treatment. I received a very effective treatment and a top class service from a very professional person. I always visit her when I am in India. Passion for her work, concern for her patients, skilled techniques and dedication make Dr. Simone a winning formula for my orthodontics. Thank you so much for all your support and help. I look forward to seeing you again when I am next back in the town.
Safedar Mohamed

I've been going to dentists since I was 10. I literally grew up in a dentists chair. My condition was mandibular prognathism which is basically the protrusion of my lower jaw and a slight deviation to one side. The protrusion wasn't noticeable at first , when I began treatment around 6 years ago, but as time progressed it got worse. My mother was concerned more than me, I was initially told that just orthodontic treatment was enough, but even after going to two different doctors there was no improvement. I was then told the harsh truth that I needed surgery.

I was recommended to Dr.Simone about two years ago for all the pre and post surgery treatment , which included me having to wear braces. Dr. Simone is by far the coolest (for lack of a better word) doctor I've ever been to. I don't know much about orthodontics, but my surgeon, Dr. Dabir, was very pleased with all the work she had done. She achieved all the expected results in less than the time expected. As far as visits are concerned, she was always available at convenient locations like Jaslok Hospital, Prince Aly Khan and Saifee Hospitals. Whenever I had some breakage in my braces all I had to do was call and she would fit me in her schedule to do the needful. She even put up with a patient like me- irregular, always late, never doing what I was told (as a result the numerous breakages).

She went out of her way to be there at the time of my surgery, even when she didn't have to. Because of her efforts and my surgeon, Dr.Dabir, I had a completely successful surgery.

Its been a year since my surgery and I couldn't be more happy with the way things turned out. I've not had to sit in a dentists chair for work related to my jaw since quite a while now and its all thanks to my doctor.
Ralph Mascarenhas

What do I say about this genius. Well to start with Dr. Simone has given me the perfect set of teeth within the time frame I was looking for. She has made me look good which I never thought I would with my earlier set of teeth. She is very punctual and organized with her work and immaculate with her treatment. At the same time she is also very friendly with her patients which is a big help for us. The most important thing is that despite her busy schedule she is always approachable in a crisis hour.

Her staff is well organized and her techniques latest and very safe. I urge all of you to send your friends and family to her if you want the best results.

A big thank you to Dr. Simone. Cheers
Teeshay

Thanks alot doctor for the great treatment and care i have received from you. You are the perfect combination of professionalism and personality..!!!!
Ishan Rohra